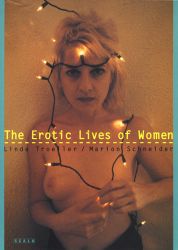 Linda Troeller / Marion Schneider
The Erotic Lives of Women
Scalo Zürich-Berlin-New York
ISBN 3-931141-74-8
35 interviews with women throughout the world about their erotic lives, together with expressive photographs of them
Review
The New York Times: The erotics lives of women

Link
Order book | Buy book and CD for 25,00 €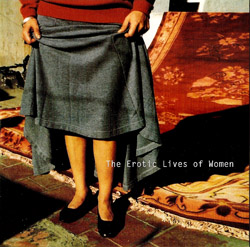 CD »The Erotic lives of women«
What does the word "erotic" mean to you? What was your first erotic experience? What was your strongest erotic experience?
These were the questions that photographer Linda Troeller and writer Marion Schneider asked over 30 women from almost a dozen countries for the bock "The Erotic Lives of Women". Listen to the original interviews, enriched by soulful downbeats from the band "Junopilot".
Buy CD | Buy book and CD for 25,00 €
Content
Orgasmic Intro
Cat and Mouse
Greek Wine
Paris
I died …
Soaking wet
Lipstick Red
Swings back
Manjari
Telescope
Time after Time
Elow
Fotos »The Erotic lives of women«
Download images in high resolution.